The Pictou Highlanders
Pictou Highlanders Glengarry Badge
Pictou Highlanders Cloth Shouldertitle
Pictou Highlanders Collarbadges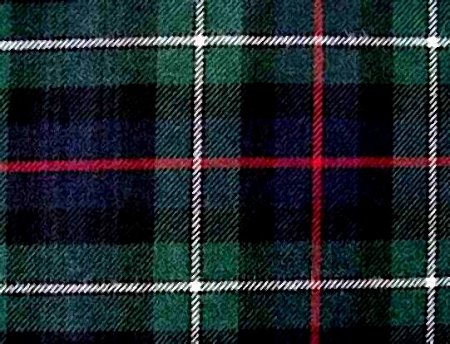 The MacKenzieTartan of the Pictou Highlanders
Regimental Pipe Band of the Pictou Highlanders, Headquarters at Stellarton.
Top row, left to right::Pipe Major Wallace Roy, pipers James Burns, Clarence MacLeod, Walter Roy, Corporal Alex Ingraham, SergeantNorman MacLeod, Roy Sexton, Alex Hasey.
Bottom row: Drummers Pete MacLellan, Corporal Marshall, Sergeant Matheson, Dan MacLellan, Sergeant Lee Carrol.
Source: Pictou-Antigonish Regional Library and LibraryNet
This is how the Pictou Highlanders' Pipe Band Sporrans looked.
https://en.wikipedia.org/wiki/The_Pictou_Highlanders
With the outbreak of the First World War, the 78th Pictou Regiment (Highlanders) raised volunteers for the overseas battalions of the C.E.F. During the Second World War, The Pictou Highlanders were active in a defensive role but were never engaged in battle. Details of the Regiment were raised for local protective duty on September 1, 1939 and full mobilization occurred on January 1, 1941. The first move that the Regiment made was to Newfoundland for coastal defense duty from March until August 1943. In September of the year, one company was dispatched to Nassau, Bahamas where it performed garrison duty until March 1946. A second company entitled Special Infantry Company (Pictou Highlanders) was mobilized on September 10, 1942 for service in Bermuda from November 12, 1942 to April 1, 1946. Their duties performed, both the active battalion and the Special Infantry Company were disbanded on April 30, 1946. During the life of the active units, a 2nd Battalion also served in Canada in the Reserve Army.
Pictou Highlanders 1944 Source: US Army Signal Corps Photo C1:2/09/099