FROM POSTCARDS & NEWSPAPER CLIPPINGS
KITCHENPIPING "avant la lettre" - liberation 1944, North Brabant, the Netherlands.
A British piper lends music to the occasion as convoys move through Eindhoven along the corridor.
IT AIN'T HALF HOT - the Cameron Highlanders practice in the desert (in full dress!) near Aden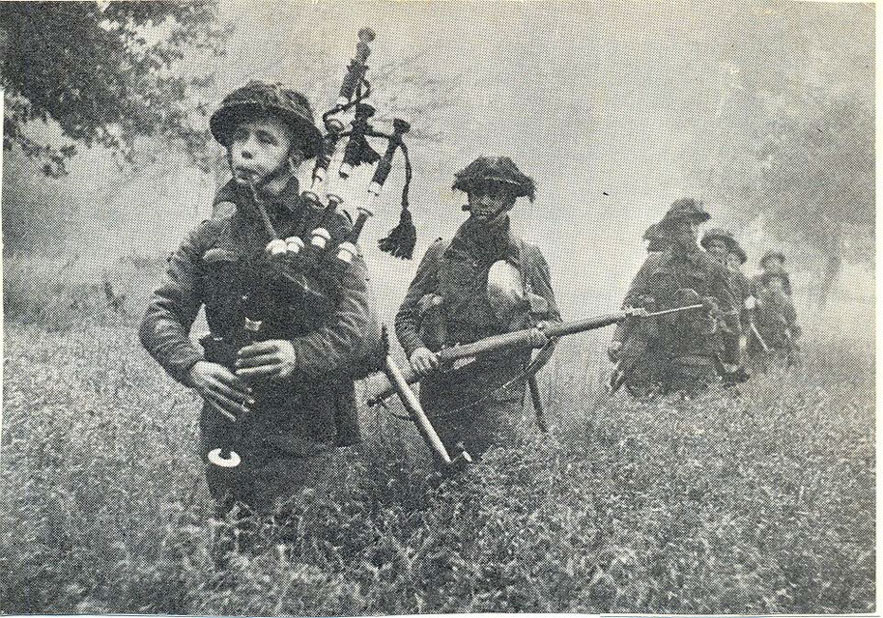 NOT REALLY A RECCE PATROL ANY MORE - The piper was just put in front of the pioneer for the photograph, Normandy 1944
Pipe Major Weatherston with his H.L.I. (52nd. Lowland Div.) battalion pipers on the Middelburg (Zeeland) town square, 1944
Wartime distribution of the Rum Ration in Italy, 1944. Royal Inniskilling Fusiliers Piper (5th.Inf.Div.) playing on the Brian Boru 4-keyed chanter.